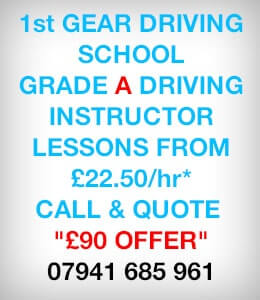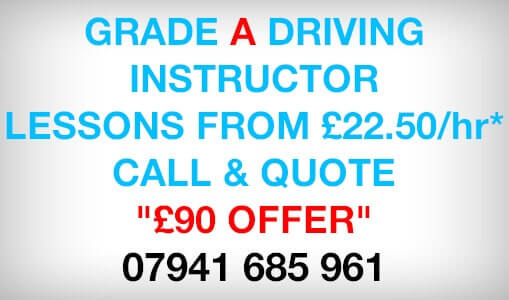 Driving Tests - Essential Information
Before learning to drive you must be at least 17 years of age and hold a valid UK Provisional Driving Licence. Applying for a provisional licence is straightforward and you can normally apply for a provisional licence up to 3 months before you start driving.
You can apply online via the DVLA website or complete a D1 paper application form, which is available at your local Post Office or from the DVLA Form Ordering Service.
You can post your completed form to;
DVLA
Swansea
SA99 1AD
Your Provisional Licence should arrive within three weeks.
Below is a helpful video from the DVLA showing you how to complete your D1 application form.
Theory Test
The Theory Test consists of two parts. Part one is multiple choice and part two is a Hazard Perception Test (HPT). You must pass BOTH parts of the test before booking a practical driving test.
Below is a short video from the Driving Standards Agency and it gives you all the information you need about the Theory Test.
Part 1: Multiple Choice
The multiple choice test involves answering 50 questions on a touch screen monitor. You have 57 minutes to complete it and the pass mark is 43 out of 50.
Part 2: Hazard Perception Test (HPT)
The HPT comprises of watching 14 video clips of everyday road scenes. Each scene will have at least one developing hazard and one scene will have two developing hazards.
You must identify the developing hazard by clicking the mouse and the earlier you identify the hazard the higher the score you will gain. The pass mark is 44 out of 75.
The DSA charge £31 for your Theory Test and you can book it online and also find your nearest test centre.
Practical Driving Test
The Practical Driving Test will last about 40 minutes and be conducted by a qualified driving examiner. Please remember that the examiner is there to ensure that you have developed the right skills and are a safe and careful driver. They are not looking to catch you out or look for reasons to fail you. 1st Gear Driving School will collect you one hour before your test so you can have a practice and settle into the car.
Your test will begin with an eyesight check. You will be required to read a old style number plate from a distance of 20.5 metres and a new style number plate from a distance of 20 metres.
You will then be asked two safety check questions about the car and then your driving test will begin.
Your general driving skills will be assessed, along with one reversing exercise and possibly the emergency stop. You will need to demonstrate to the examiner that you can drive safely and that you have knowledge of the Highway Code.
For approximately 10 minutes of the test you will be required to drive independently by either following; road signs to a specified destination, a series of directions or a combination of both. You should listen to all the instructions the examiner gives and ask questions if you are unsure.
You should be prepared for the examiner to make notes throughout the test. Do not be put off by this, they are making positive notes of your driving as well as areas for improvement.
You are allowed up to 15 minor faults and still pass the practical test. If you make 16 minor faults or more, or a fault that is considered dangerous/serious, then the examiner is obliged to fail you on that occasion.
The current practical driving test costs £62 on weekdays, or £75 at weekends or in the evening. You can book your Driving Test online via the DSA website or you can book over the phone or post.
Below is a video from the DSA to prepare you for your driving practical test